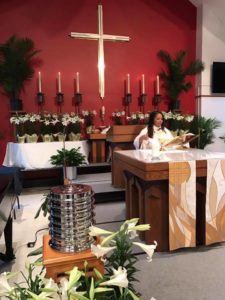 We are a family, sisters and brothers in Christ. As the Body of Christ, we are a vast family that spans nations, languages, and cultures. St. Paul illustrates this remarkable gift of abundant community, "When the fullness of time had come, God sent the Son…so that we might receive adoption as children" (Galatians 4:4-7). God designed humanity to live in community. After all, we are created in God's image and our God exists in divine community – God the Creator, Son, and Holy Spirit. Consequently, the Trinity continues to call us into a similar unity within the Body of Christ.
Yet even within this miracle of spiritual kinship, we struggle to maintain harmony. Perhaps familial tension with our siblings infiltrates our relationship with our sisters and brothers in Christ. Although these cherished family ties are priceless, they are often far from flawless. Arguably, family members are simultaneously the most invaluable and infuriating people in our lives. In our broader Christian family, we stumble as we find our way to wholeness. Often, we encounter a full range of experiences from happiness to hostility. Certainly, we are not alone.
Holy scripture is replete with broken relationships, sibling rivalry, and family dysfunction. It is part of the human condition. The writer of the book of Genesis introduces us to Adam and Eve. Their sons, Cain and Abel, are the quintessential definition of sibling rivalry. Burning with envy and resentment, Cain killed his brother Abel because God refused Cain's sacrifice. Jealousy is a familiar foundation for sibling rivalry. But God is a source of hope even in the midst of tragedy. Perhaps you are familiar with the story of Joseph and his coat of many colors. Genesis records that Joseph was his father's favorite son and "…when his brothers saw that their father loved Joseph more… they hated him" (Genesis 37:4). Their resentment ignited a deadly conspiracy but Rueben the oldest brother, thwarted the vicious plan. Joseph's brothers relented and instead sold him into slavery. Astonishingly, these siblings journeyed through a wasteland of jealousy, resentment, and hate into a place of forgiveness, restoration and reconciliation.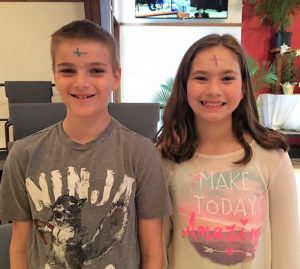 Admittedly, most of us will never experience murderous plots or kidnapping conspiracies, yet we often encounter deep divisions within our congregations and the Body of Christ. Even though, we are more civil with our disagreements, we may still become deeply disgruntled by an array of concerns. We argue over things like carpet versus tile in the narthex; white or red wine for communion; the proper way to slice pickles for a funeral luncheon; and of course, traditional hymns versus a praise band during worship. The broader Christian family can also become deeply embroiled over more serious issues impacting our nation like immigration, sexual orientation, racism, and sexism.
Despite these disagreements, through Christ, we always have a place of hope. To some degree, the Body of Christ is both our blessing and our burden. But even if our relationships are completely caring or consistently complicated, we have hope because ultimately our Christian identity is what defines us. We are free in Christ and our Christian freedom informs every facet of our lives. We are called to walk in mercy and love. Our Christian freedom empowers us to be intentional about the ministry of reconciliation (2 Corinthians 5:18-19). Joseph's saga notwithstanding, our definitive example of what it means to be sisters and brothers of the faith, rests with our savior.
Jesus chose to be in community with humanity. The Word became flesh and lived among us. Jesus and his followers were family together, brothers and sisters of The Way. Jesus was especially close with the twelve disciples.  However, when Jesus needed them most, they abandoned him, rejected him. But what did Jesus do? Jesus offered forgiveness, redemption, and reconciliation. Through Jesus, we are adopted into the family of God. That means that healing, wholeness, and reconciliation is part of our spiritual DNA. So the challenges we experience through our relationships with our sisters and brothers in Christ can help us on our faith journeys if we allow the tensions to propel us to embrace our baptismal calling to work for justice and peace.
Our Christian freedom makes it possible for us to live into the fullness of our God-given identity, which cannot be limited by our past, present, or even future relationships. Much like our household family, we are unable to decide our Christian family. Nobel Peace Prize winner, Archbishop Desmond Tutu, provides a heartwarming truth, "You don't choose your family. They are God's gift to you, as you are to them." Our God loves Cain and Able. Our God loves Joseph and all his brothers. Our God loves beyond division and categories. Our God loves us, democrat and republican, rich and poor, immigrant and citizen, male and female, young and old. And our God empowers us to do likewise. The Christian freedom we enjoy is about our call to reconciliation – to be reconciled to God so that we can be reconciled to one another. We are a family. An imperfect, struggling, growing, amazing, powerful family of God. May God continue to strengthen our family ties as siblings in Christ.
(This piece was first published in Ascension's June 2017 newsletter).